"As it Stands: Unrefined, muted, abandoned" curated by Montse Gallego, Hundred Years Gallery, London, July 2017. exhibition info
A Dead flower reanimates, framed drawings, artists book and screening of the animation of the same title as well as 'Night Drift'. (see reviews)
Winner of the 1st prize – a solo show at the gallery.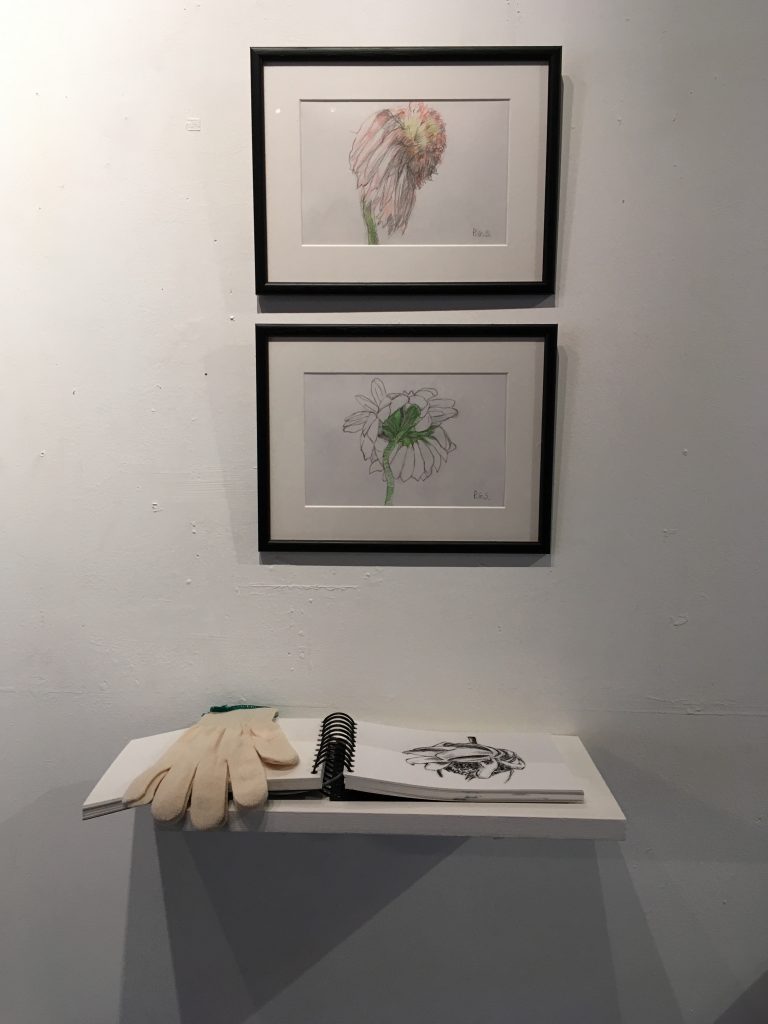 ENDS, curated by Jaime Valtierra, Hundred Years Gallery, London, July 2016. Exhibition of ESEM images of my skin and blood at Hundred Years Gallery, London, July 2016
http://www.hundredyearsgallery.co.uk/ENDS/
Art & Medicine – a passionate relationship
PRESCRIPTIONS, an exhibition of Artists' Books and the Medical Humanities at The Beaney House of Art & Knowledge, , in the Drawing Room, Canterbury. 21 April – 14 Aug 2016. View here 
I showed a handmade book 'Can you hear me?' with collages on life with diabetes and is an ongoing piece.
'Can you hear me' (collage with images of self and medical objects), and the beast over my shoulder. Hand made book using 'stabbing' (oversewn binding) and long stitch techniques. Dimensions: 8cm x 20cm, 10 pages in portrait, 10 pages in landscape.
Sound boxes, very first works involving sound and using the cell sound samples, 2004. University of Salford.